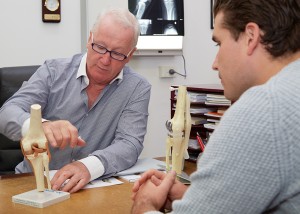 Common problems of the knee are typically sports injuries like meniscal tears, ACL ruptures, and patellar dislocation. Other common problems are arthritic changes which are very painful and movement limiting.
Motor vehicle accidents are also a major cause of knee trauma injuries such as fractured tibial plateau or mid shaft femoral fractures.
Mr Moran chooses evidence based minimally invasive surgical techniques to achieve the best possible result for each patient.