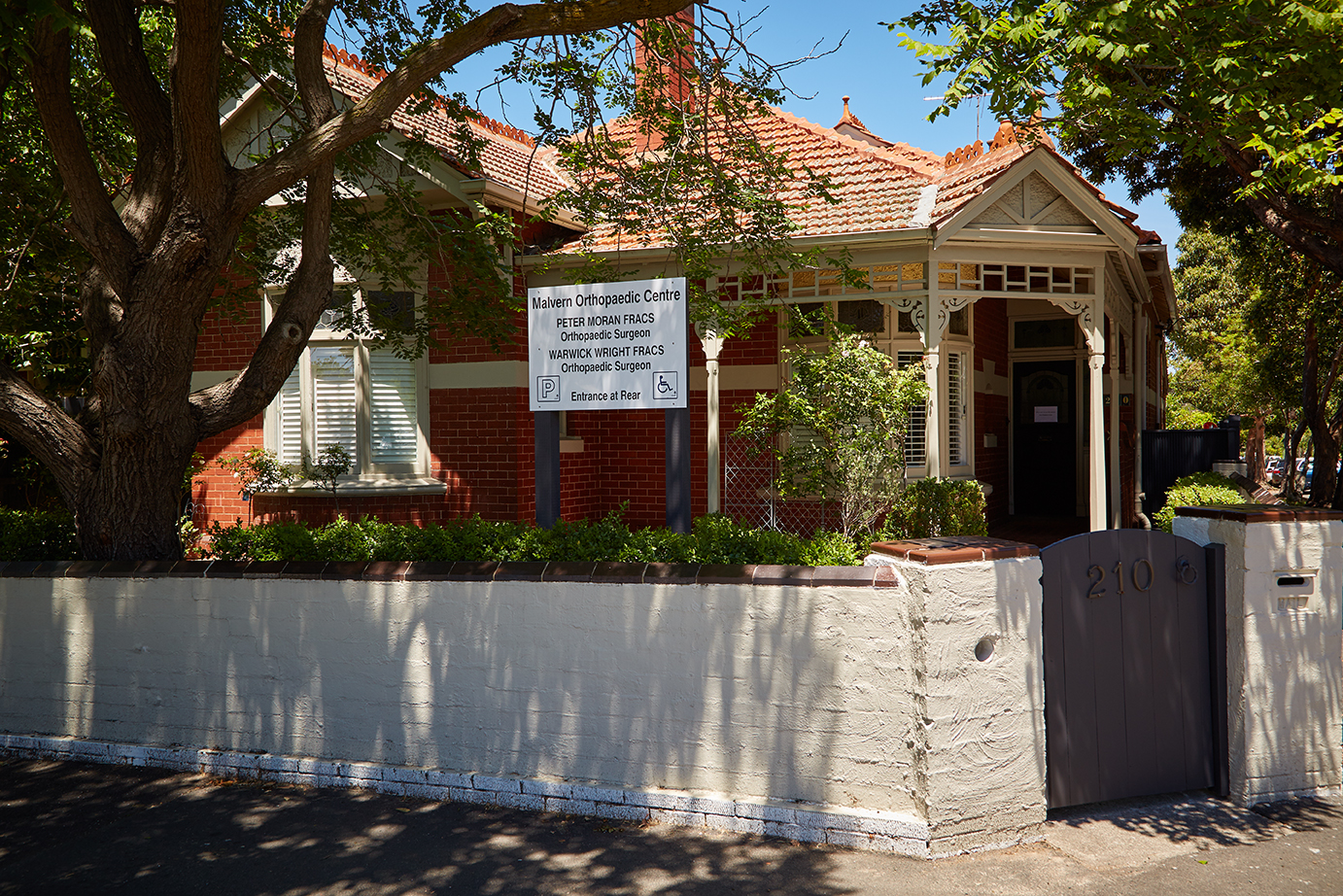 The Malvern Orthopaedic Centre is a specialty orthopaedic practice with its main consulting rooms in Malvern, Victoria. It was established to deliver state of the art orthopaedic care in a friendly and convenient environment. Patient care is paramount; we take pride in our confidential, personal and evidence based approach to your care.
Orthopaedic Surgeons 'Mr Peter Moran' & 'Mr Warwick Wright' consult at the Malvern Orthopaedic Centre in Malvern. Mr Moran also consults at Holmesglen Private Hospital in Moorabbin.
The Malvern Orthopaedic Centre is open Monday to Friday from 8:30am – 5:00pm, except public holidays.
Appointments can be made by calling the Malvern rooms on: 03 9521 2011 or 03 9567 9080 for Holmesglen Private.
Click here for consulting locations
Click here for hospital locations