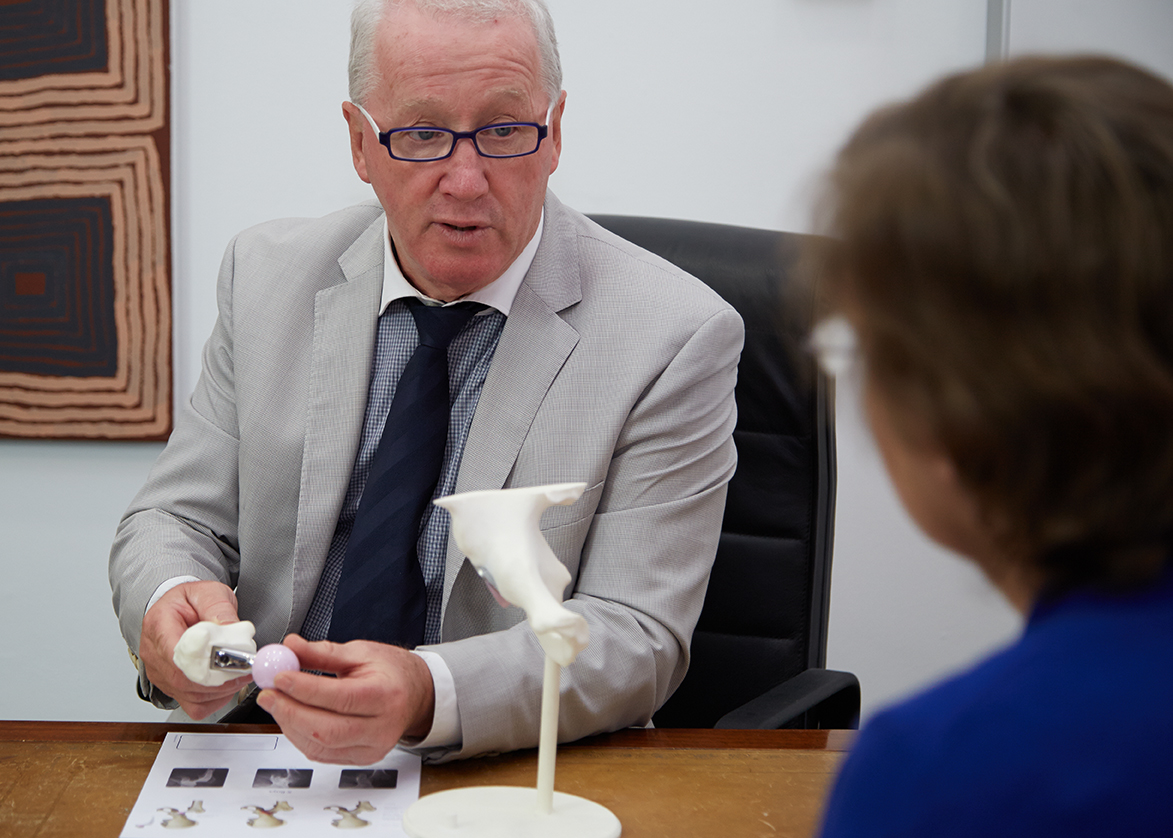 Total hip replacement is a reliable and effective treatment for hip arthritis. In addition to treating arthritis, other painful hip conditions, such as avascular necrosis (osteonecrosis), hip dysplasia, and hip fracture are also managed effectively with total hip replacement (hip arthroplasty) surgery.
Hip replacement surgery can be performed in a variety of different ways. All recognized surgical approaches work however, the most important determining factor in ensuring a successful hip replacement that should last well over 20 years is for the patient to choose a surgeon who is skilled in hip replacement surgery.
The most commonly used worldwide approach to hip surgery is the Posterior Approach (i.e. from the back). Published results show there is no significant difference between a well done posterior approach and well done anterior procedure at 12 months after surgery however, as the posterior approach requires splitting the gluteus maximus (buttock) muscle and detachment of the short external rotator muscles, followed by reattachment of these muscles, tendons and ligaments, in the short & mid-term, an anterior approach has significant advantages.
Short-term hip movement restrictions following surgery performed by the posterior approach include internal rotation of the hip beyond 90 degrees of flexion for 6-8 weeks to prevent hip dislocation whilst the capsule/muscle repair recovers.
Type of Prosthesis used in Total Hip Replacement Procedures 

The prosthetic implant used in total hip replacement procedures consist of different parts; the acetabular component, the femoral component and the articular interface. Options exist for different patients and indications and correct selection of the prosthesis is important.
The acetabular component comprises of a 'head' made of ceramic or metal. The femoral stem is made of metal; usually a Titanium or cobalt chrome alloy or stainless steel. The articular interface comprises of cup with either 1 or 2 pieces (liner) depending if it is cemented or not. All material used in THR surgery are biocompatible.