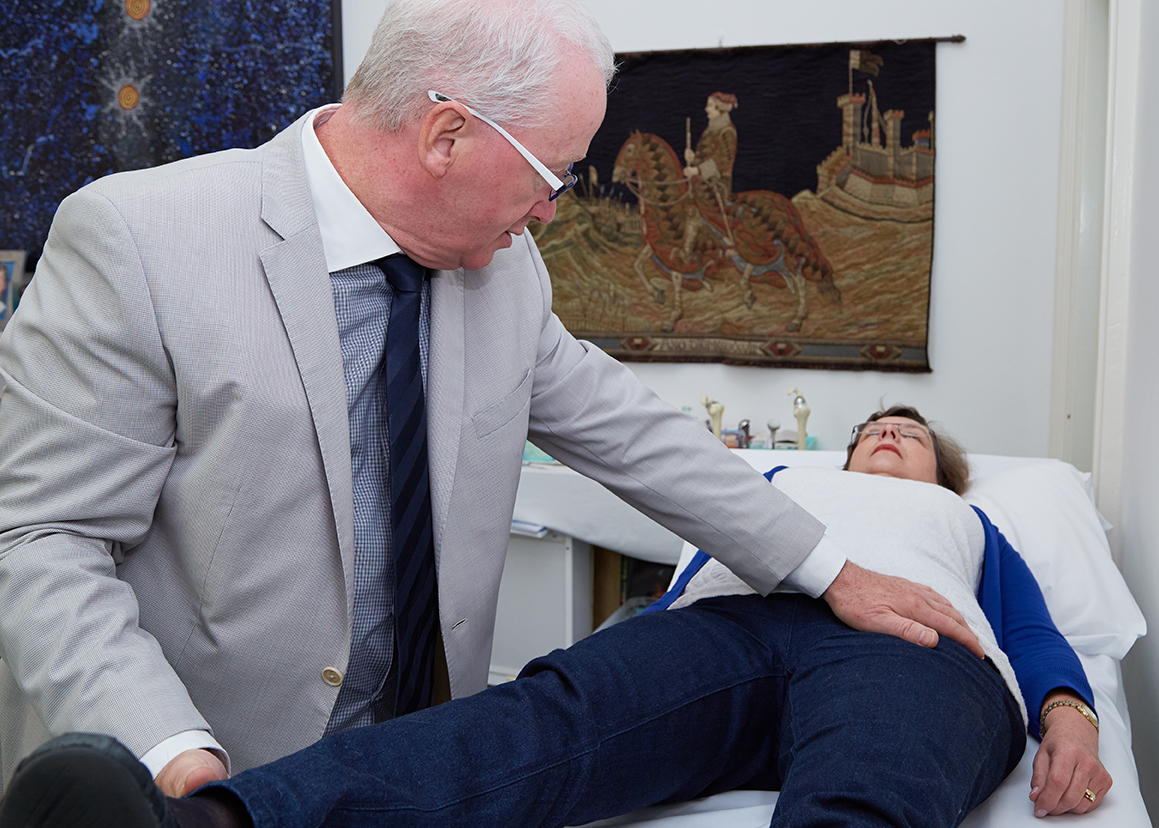 The Minimally Invasive Direct Anterior Approach (often termed DAA or AMIS®) is Mr Moran's preferred surgical technique as it lends itself to quicker short-term patient recovery.
Advantages of anterior hip surgery include a reduced risk of dislocation, the ability to sit in a normal chair immediately after surgery, the ability to safely travel home by car at the time of discharge and the ability to walk with minimal assistance in the days after surgery.
For older patients, particularly those that live alone, this facilitates a rapid return to independent living.
For younger patients, including manual workers this allows a more rapid return to employment.
The anterior approach uses intermuscular planes, allowing exposure of the hip joint without detaching muscle from bone. This allows a patient the ability to recover quicker and return to function quicker compared to the other traditional approaches.
Mr Moran finds that anterior minimally invasive total hip replacement surgery also offers the advantage of less post-operative pain, fewer complications, shorter hospital stay, and a more rapid rehabilitation, with improved short-term functional results.
Patients are able to mobilise fully weight bearing on the day of surgery and progress to a single walking stick by the time of discharge from hospital 2 or 3 days later.
Patients are also able to return to normal daily activities and recreational sports much earlier than with other standard approaches.
The following video demonstrates the surgical technique and benefits of Anterior Minimally Invasive Hip Surgery: